I spent the month of August up in Sequim, WA, working on rebuilding Tally Ho, a century-old wooden racing yacht, with its owner Leo and a crew of other volunteers.
I reached out to Leo after watching a number of his vlogs documenting the rebuild process on this spectacular specimen. As I was going to be spending a few months nearby, I couldn't pass up the opportunity to work on such an incredible, large-scale, high-precision project. I captured some of my thoughts on the woodworking and building process here: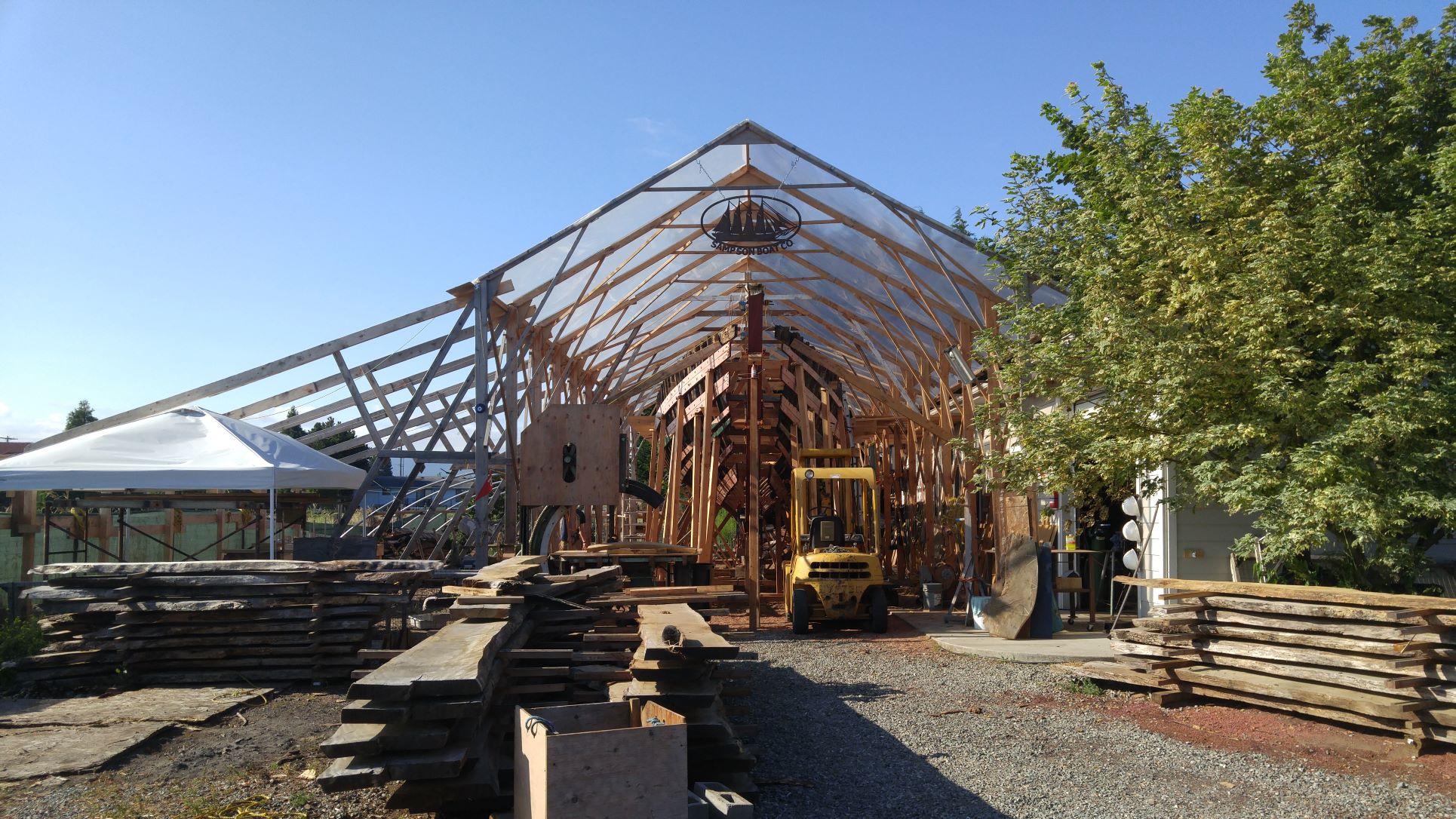 The project took place in the suburbs of Sequim, WA, at the north end of the Olympic peninsula. In one inconspicuous backyard, Leo has built up a makeshift boat-shed to house the 47-foot gaff cutter. The building adjacent is a large woodshop with kitchen and some temporary crew quarters.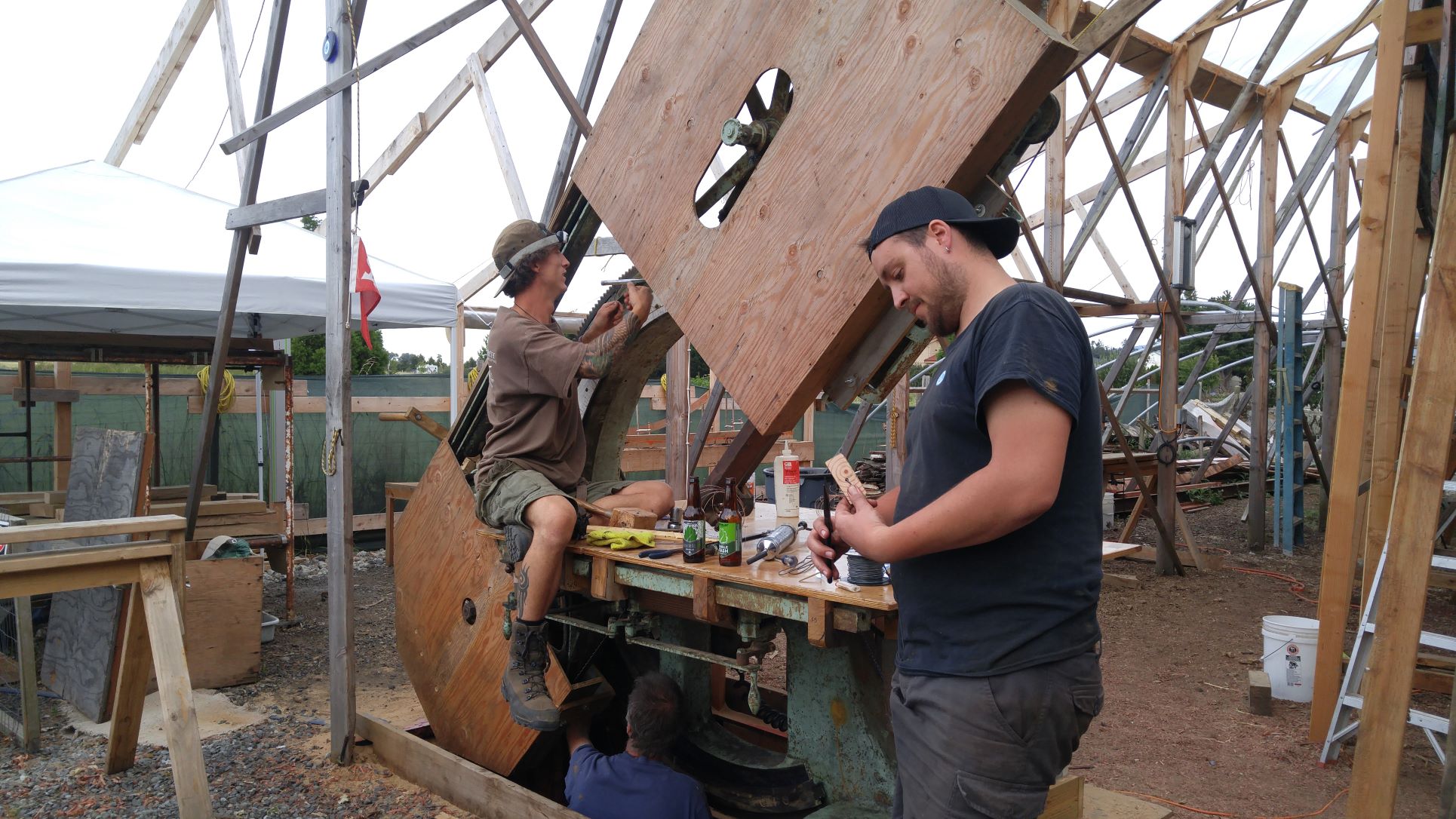 The main tool of the trade was this gigantic ship-saw, essentially a jumbo bandsaw with a moving head rather than a moving table. It requires 2 people to operate, one pushing the wood through the saw and another turning the enormous crank wheel on the side to adjust the saw angle. This allows the cutting of gradual "rolling bevels" to accomodate the compound curves required on the hull of boats (hence the name ship-saw).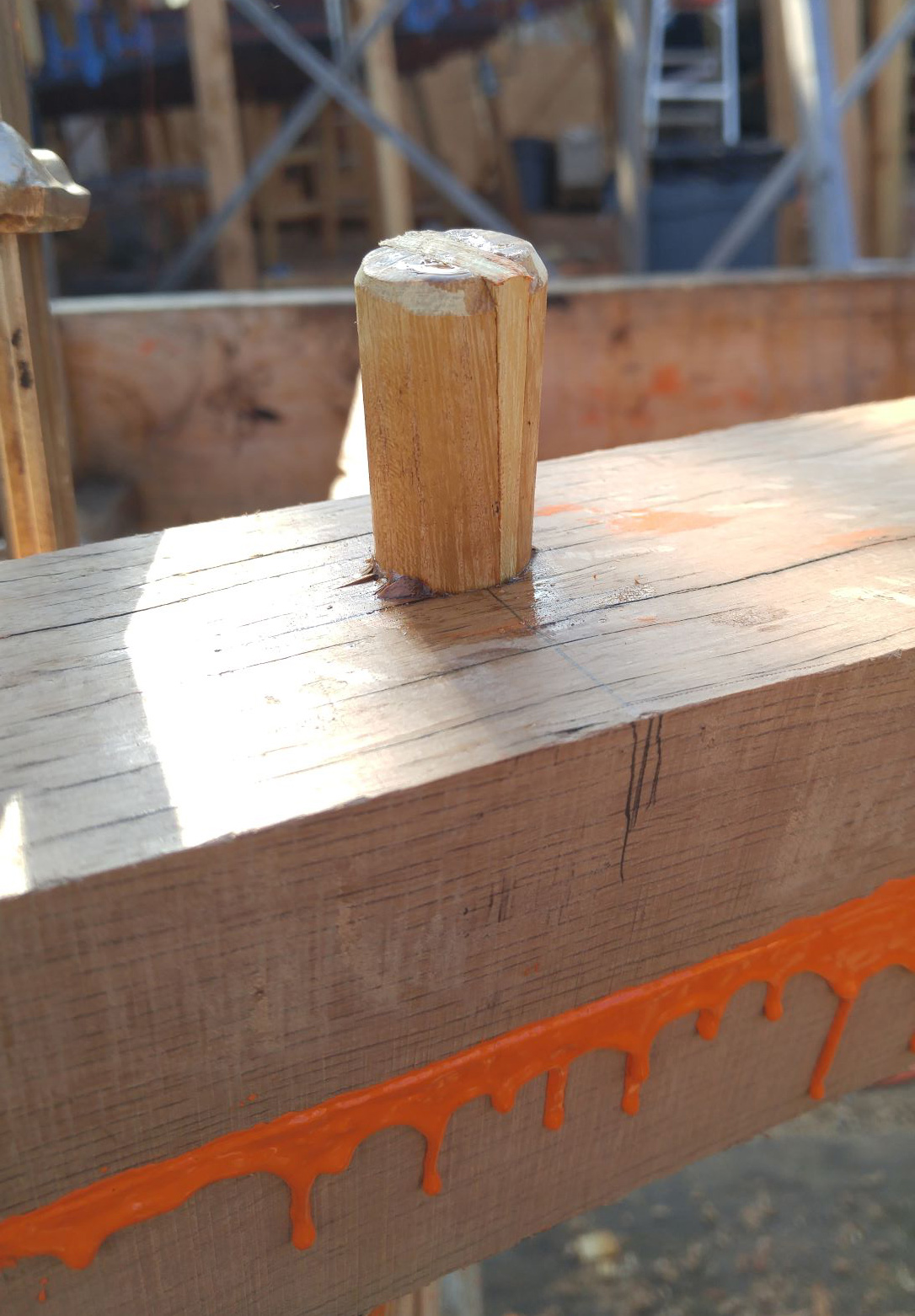 The main task at hand was to re-build from scratch the "frames" or ribs of the boat, which had rotted out and been plagued with iron-sickness. The new frames are double-sawn, meaning they are made from 2 parallel pieces joined together, from heavy dense Georgia live oak. The two sides are "trenneled" or "tree-nailed" together using large locust dowels, then each end slotted and wedge to make a tight, sturdy fastening.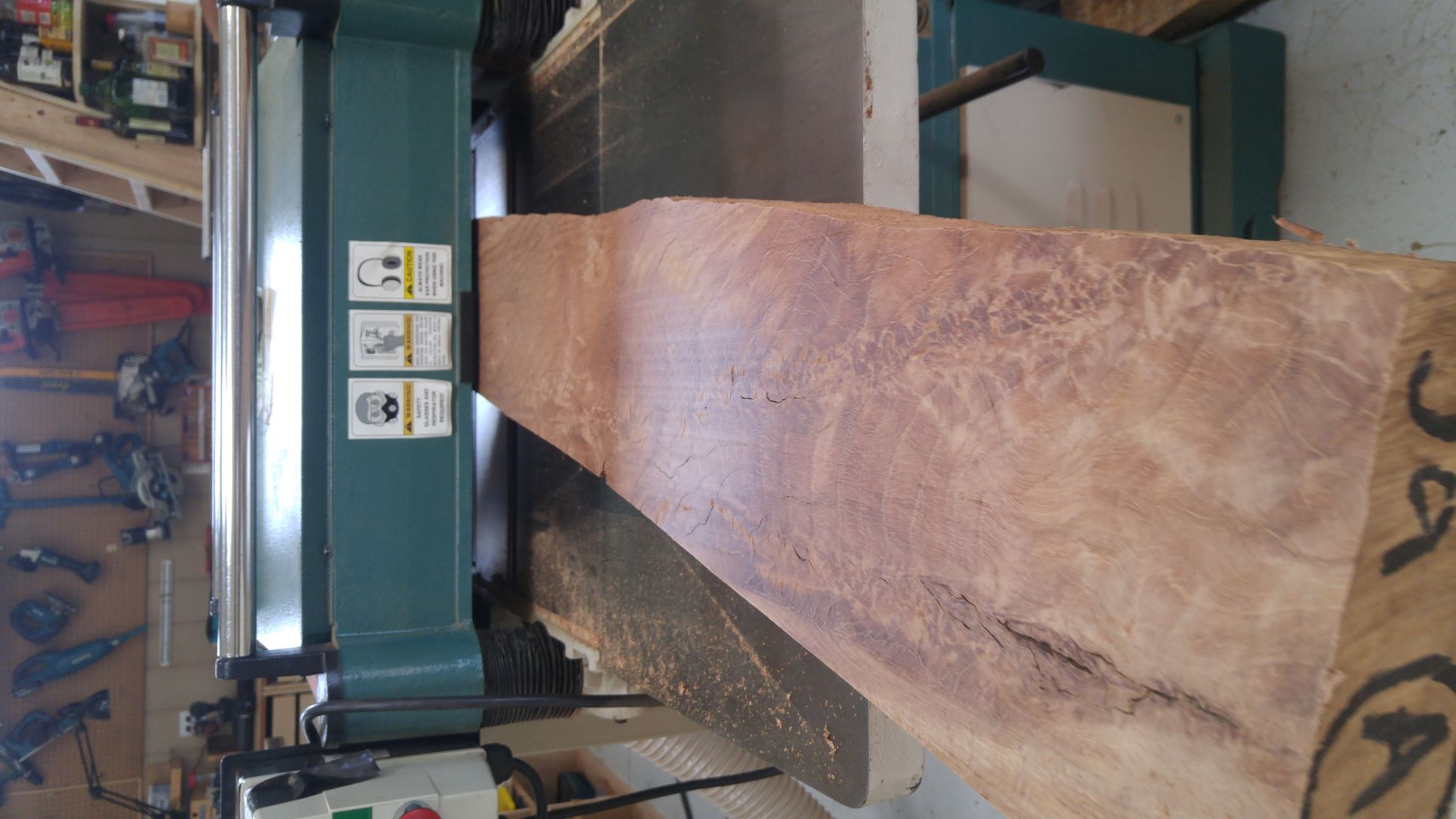 Live Oak is the hardest and densest wood in North America. It grows in long, curving sweeps with tight, swirling grain. Unlike red oak it is closed-pore and has incredibly strong cross-grain strength, making it ideal for boat construction. Very few sawmills (probably just one!) produce live oak because it is so difficult to cut. The tools we used required frequent re-sharpening. The slab above was a particularly difficult piece to shape.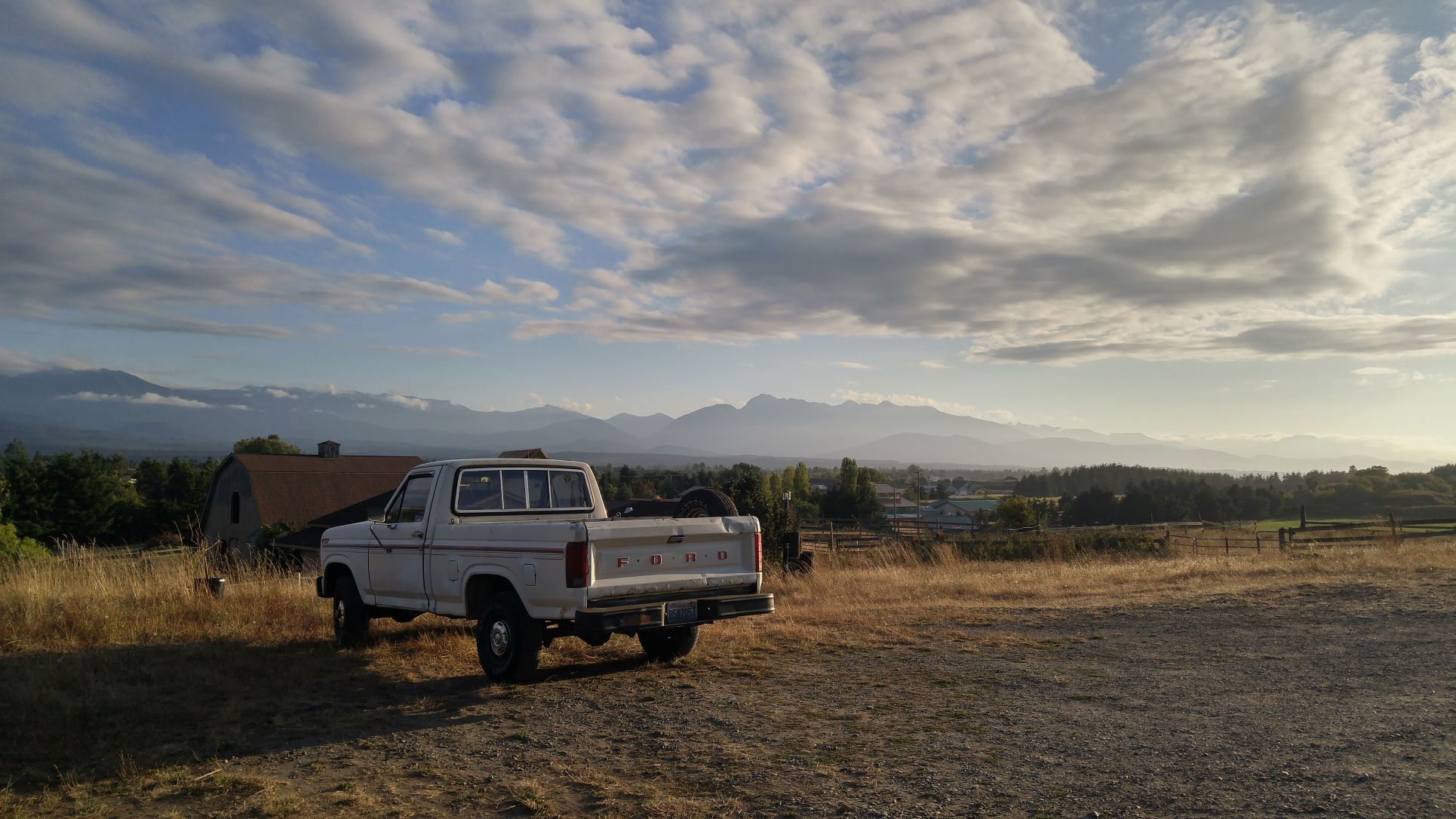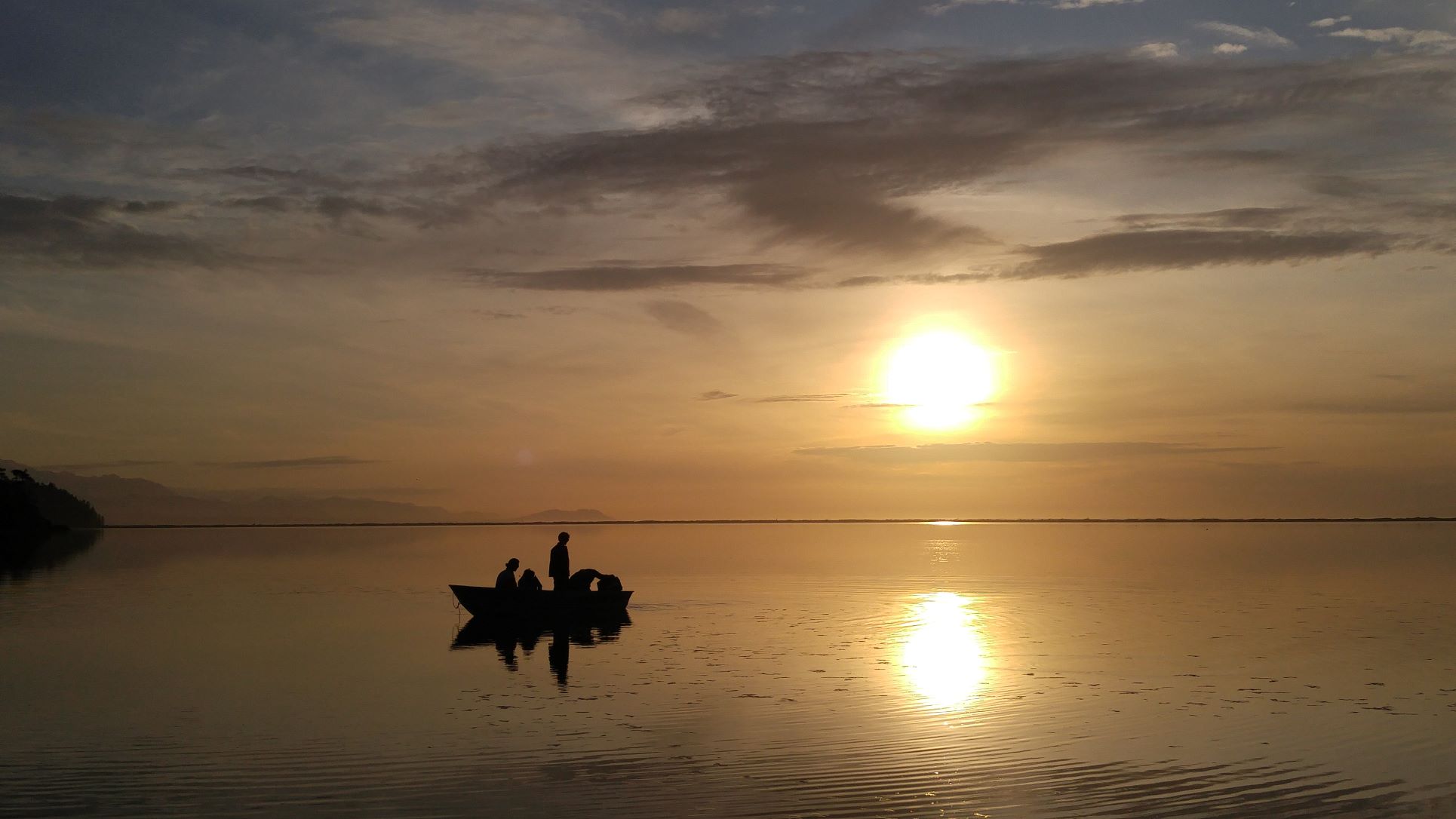 Beyond the boatyard, the Olympic peninsula is a stunning and beautiful place. I enjoyed tooling around the countryside in my Dad's old truck and even got the chance to do a little bit of sailing in the Strait of Juan de Fuca.
Leo's video on the re-framing process explains the complicated double-sawn frame construction method in more detail: